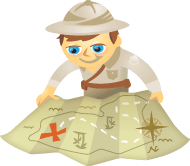 Do you use LinkedIn to find business opportunities?
Are you looking for tips to reach new leads?
LinkedIn has a number of features that make it easy to develop relationships with the right prospects for your business.
In this article, you'll discover four ways to use LinkedIn for business.
#1: Identify Warm Prospects
With over 420 million global members, LinkedIn is the best ...
Continue Reading →
Share