Consulting gives you exposition to wide range of stressful, strategic sisutation that would be difficult to experience in a normal job, thus you acquire certain skills that make you work faster on the rigth things. Once you swtich from consulting to business you have the impression as if you were witnessing a movie put at a slow motion. My favourite pick of things that you learn in consulting below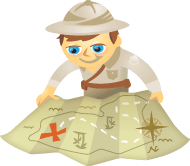 Do you use LinkedIn to find business opportunities?
Are you looking for tips to reach new leads?
LinkedIn has a number of features that make it easy to develop relationships with the right prospects for your business.
In this article, you'll discover four ways to use LinkedIn for business.
#1: Identify Warm Prospects
With over 420 million global members, LinkedIn is the best ...
Continue Reading →
Share